An Invitation From The Mystery Man
Glinting in the light, a row of suspicious red boxes line the wall on the mezzanine floor.
It is said that these mailboxes receive letters from all kinds of peculiar individuals.
Only by solving the puzzles from the envelopes, will you be able to open the door to these mailboxes.
When a door opens, the next secret awaits. When the last door is open, you will have become part of the secret.
---
ADDRESS: 1746 Post Street, San Francisco CA 94115
OPEN DATES:The building closes at 7:00pm
Wed. – Fri.  2:15pm, 4:15pm, 6:30pm
Sat. 12:00pm, 2:15pm, 4:15pm, 6:30pm
Sun. 12:00pm, 2:15pm, 4:15pm
Solve the puzzles in the envelope and obtain the key to open the MYSTERY MAIL BOX!
---
---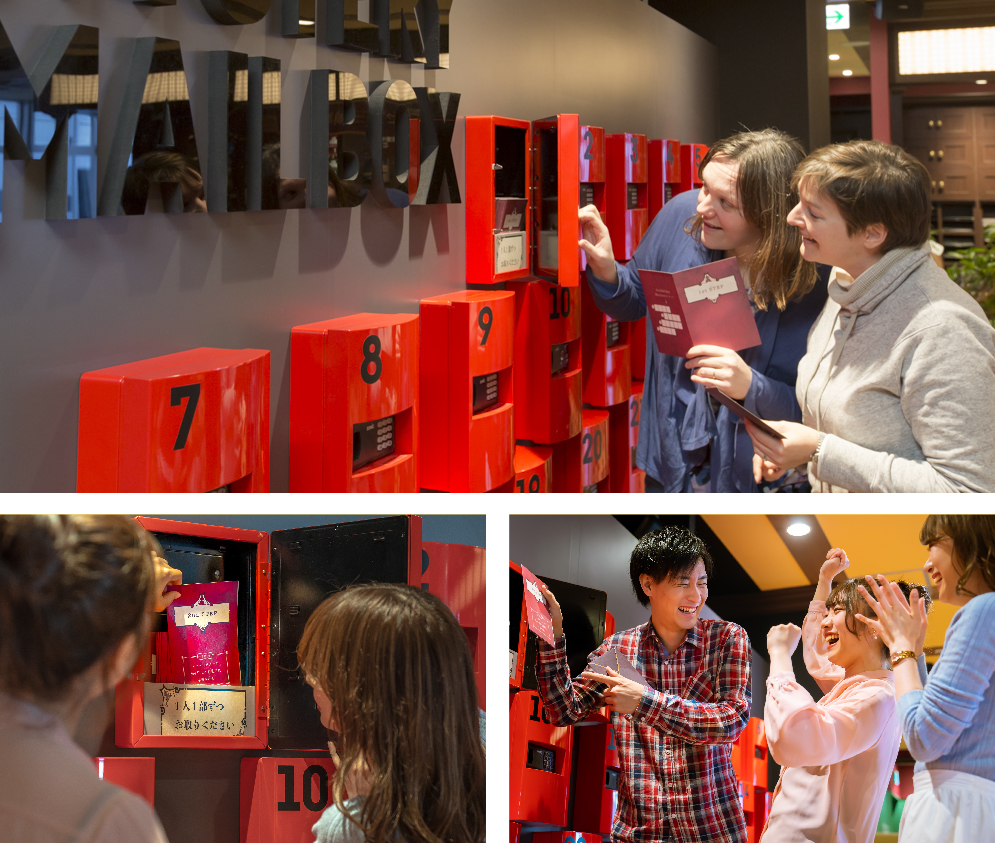 ---
Book the game!
All sales are final. Please confirm the game title and the date & time that you have chosen is correct.
For assistance, please contact at 415-800-2004
Q) Is there a time limit?
A) There is no time limit for this game. It may take awhile to completely clear the game, so please give ample time to play this game. Although the game should not take more than a day to finish, if you run out of time personally, you can continue from where you stopped on another day.
Q) We want to play in a group. Do we need to buy a game kit for every player?
A) You'll enjoy the game better by purchasing a game kit for everyone!
Q) Can I reveal the puzzles on my blog or on Twitter?
A) Spoilers are prohibited for this game. Do not upload answers or photos of the puzzles to your blog, Facebook, Instagram, Twitter, or any other digital platform. Please also be careful when you discuss the answers to the game after it has ended. There will be many players in the same floor or facility who have not tried the game yet!
Q) I lost my game kit halfway through the game. Can I receive a new one?
A) Sorry, but we are unable to replace your lost game kit. Please purchase a new one to continue playing the game.
Q )Can we get hints?
A) A "hints sheet" is available, so please use it if you are stuck on a puzzle. More details on the hints sheet can be found in your game kit.
Q) Can I play the game at the home?
A) You need to walk around the NEW PEOPLE building to play this game.
MYSTERY MAIL BOX